Clothespin is now being sold at Wendy Foster's beautiful store in Montecito, Ca.
Wendy Foster
516 San Ysidro Road
Santa Barbara, Ca. 93108
805-565-1506
www.wendyfoster.com
we are also very excited with our Collection being sold in Tokyo at The Three Petals
http://item.rakuten.co.jp/threepetals/c/0000000111/

Clothespin Closes For New Beginnings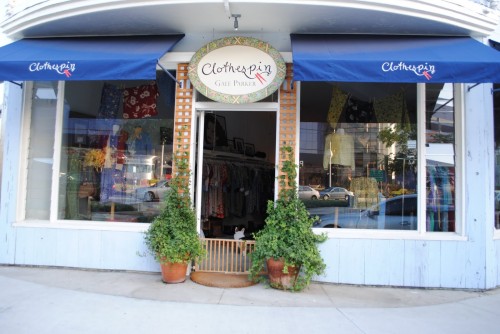 From Dealist:
For the last year Clothespin has been home of The Clothespin Collection. A beautiful line of gamine dresses, blouses and skirts that have been reincarnated from never worn vintage rayon fabric and are adorned with antique French beads, buttons, and lace.

The Clothespin Collection was so well received designer Gale Parker will launch a new collection of her designs under the name "Gale Parker" which will begin selling wholesale in February 2011. There are already plans to open a new flagship store that will be called "Gale Parker". The location of the new store will soon be announced.

In honor of this, she is having a huge final sale with silly prices (up to 60% off) until the store goes dark on December 23rd. You will also find the fabulous store furnishings and fixtures on sale.

Store hours are Monday-Saturday, 11:00-7:00 and Sunday 12:00-5:00.
8654 Melrose Avenue
(Across from the Pacific Design Center)

*Interesting Fact: During this time, Gale will also be collaborating with fashion journalist Victorian Namkung on a biography detailing her fascinating fashion life (muse for for icons Yves St. Laurent and Valentino, youngest editor of Vogue under Grace Mirabella, close friend to Andy Warhol, designer for Halston and Ralph Lauren, and the list goes on).
Clothespin Sale
From Victoria Namkung:
Clothespin, the adorable Melrose shop known for dresses, blouses and skirts made from never worn, vintage French fabrics is a favorite shop of mine and never fails to inspire. The shop is closing (set to reopen in a new locale in 2011), which means a huge final sale (up to 60% off) that includes the eco-friendly gamine dresses, fabrics, belts, boots, bags, jewelry, textiles and scarves.

The sale starts today and runs through December 23.
Shuttering Shop News – Clothespin Closing (with Big Sale), Gale Parker Namesake Collection to Come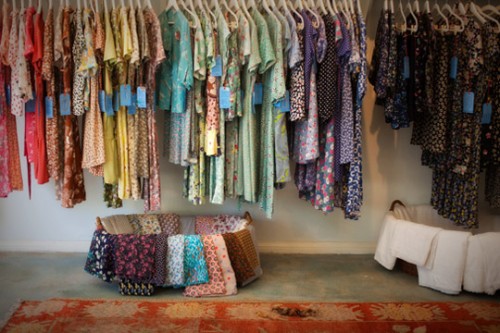 From Mondette:
After a year-long run at 8654 Melrose Avenue across from the Pacific Design Center, boutique owner and longtime fashion vet Gale Parker has decided to close her shop, Clothespin on December 23, but will be continuing the Clothespin Collection (gorgeous dresses, blouses, and skirts made from vintage rayon and antique beads, buttons, and lace), which will begin wholesaling under a new namesake label "Gale Parker" in February 2011. Parker also has plans to open a namesake flagship, location TBD. A big sale will commence November 22 with prices up to 60% off…

As far as the sale, the Clothespin Collection will be 30%-60% off, belt and boots 25%-35% off, bags and scarves 40% off, vintage clothing 50% off, vintage jewelry 30%-50% off, and much, much more. Store hours are Mon-Sat 11am-7pm, and Sun 12pm-5pm.

Parker is also collaborating with fashion journalist Victorian Namkung on a biography chronicling her life as a muse for YSL and Valentino, Vogue editor, designer for Ralph Lauren and Halston, and friendship with Andy Warhol.
Clothespin Shuttering, Heading for Greener Pastures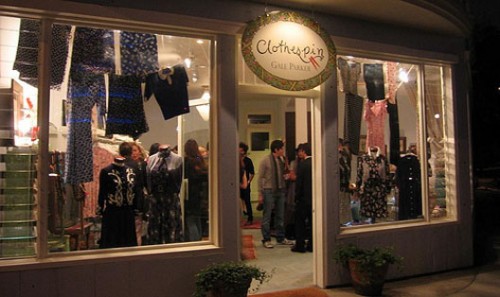 From LA Racked
Clothespin is closing right before Christmas. It's a good news/bad news thing: it's proved to be a very successful launchpad for Gale Parker's own line of clothing, so she's shuttering the Melrose location to focus on that. In her downtown, providing she has any, she'll be working with a journo on her own biography. And once her line is designed and buyers are buying it and the book gets written, she'll open a flagship called Gale Parker; time and place TBD. Here's something that will take some of that sting away: the store is having a massive sale starting November 22, with items hitting up to 65% off.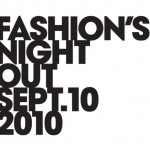 Not only is it Fashion's Night Out on Sept 10th, but it's also Gale's birthday! Come have some cake and champagne and celebrate with us!
No need to bring gifts, but we have one for you: Take 15% off storewide from 6pm to 10pm. And if you don't fancy shopping that night, take home a discount card for 15% off to use at a later date… We hope to see you on Sept 10th!
LA Times, Image Section, Sunday, August 1, 2010
By Victoria Namkung Special to the Los Angeles Times, August 1, 2010
If clothes can tell a story, the mix of dresses, jewelry, boots, buttons, lace and beading at the West Hollywood boutique Clothespin add up to a novel of epic proportions.
First, there are the never-worn vintage fabrics from the 1940s, cut in 18 different styles of flattering bias cut dresses, skirts with roomy pockets and gamine blouses. Then, there are the custom garments made from more than 200 fabrics in the charming shop, where Lilly, a Pembroke Welsh corgi, greets customers. Each piece is one-of-a-kind and they vary from pretty pastel florals to vibrant and abstract geometrics. Adornments include French vintage buttons, antique lace and hand beading. Then, in addition to Clothespin's house line, there are tough-looking boots, beat up leather belts, vintage sweaters and slips and colorful vintage jewelry scooped up in Africa, Mexico and Morocco, and all informed by the sensibilities of proprietor Gale Parker.
Who better to create and mix this fashion pot-au-feu than Parker, a former model, editor, designer and muse who has rubbed elbows with some of the most important figures in modern couture, art and design? Her story is as captivating as her store.
Born in Manhattan's Upper East Side, Parker grew up in the building where legendary Vogue editor Diana Vreeland lived. "She would eye me in the elevator and watched me grow up over the years," said Parker, then a student at the prestigious private school Spence. "As my style became more sophisticated, she finally asked, 'Who are you?'" Vreeland later put Parker in the magazine's pages.
After graduating from high school in 1970, Parker moved to Paris, attending the Sorbonne for only three days before she started modeling and running with a group that she had known from her days sneaking out to downtown clubs like Max's Kansas City when she was just 15. "I was a debutante on acid," said Parker, now 57, who hung with the likes of Mick Jagger and Andy Warhol. "It was those times."
Her lawyer father and interior decorator mother did not approve when Parker married her first husband, who was heavily involved in Parisian café society, at 18. (Diane von Furstenberg was her matron of honor.) But the teen was quickly becoming a sensation in Paris, thanks to her singular personal style. "It was always a mix of eclectic vintage and was rough with refinement," she said. "I would always layer things, and my hair was really wild."
She'd find vintage Chinese kimonos at Paris flea markets, wear individual fake lashes with four layers of mascara and don custom over-the-knee gold boots. Yves Saint Laurent hired Parker to work on accessories and act as a muse, as did Valentino, who had her fly to Rome to pick out anything she liked and wear his designs to parties. While she loved the access, the couture houses weren't foreign to Parker, who had visited Dior and Madame Grès each year with her mother from the age of 5.
"The early '70s were an incredible time style-wise," Parker explained. "Everybody had amazing, unique style and you would just be inspired by everybody you saw."
At age 21, Parker returned to New York and filed for divorce, with a baby in tow and no money because her parents had cut her off. So Parker's best friend, photographer Berry Berenson, introduced her to Halston. Although she had no experience, she became a design assistant, working with the legendary Stephen Sprouse. In late 1978, Parker became the youngest editor at Vogue, under Grace Mirabella. During this time, Warhol did eight portraits of Parker and she landed on the cover of Interview, where she was later a contributing editor.
"Andy would take Polaroids for about an hour and then you were done," she said of the portraits, which were later exhibited at the Whitney Museum and are still published in art books. A copy of one of the glamorous portraits looms over the Clothespin boutique along with photos from her modeling days.
After working with designers and in the publishing world, Parker and her young daughter moved to Kenya with her second husband, a pilot who ran a safari business. "The travel that you do influences your eye, and I think it's hard for L.A. designers who have not traveled because the exposure is so limiting," said Parker, who stayed in Africa for more than a year. "You're in your car here. From a designer point of view, it's easier to come from Europe or New York because you're exposed to so much just on the street and in the subway."
Up next was Los Angeles, where her son was born. Movie director Joel Schumacher, a friend of Parker's, suggested that she take a stab at costume designing. "He said, 'What you know nobody can teach,'" she explained. She did a flurry of films, including 1986′s "Slow Burn" and "Cop" in 1988, but eventually divorced and moved back to New York.
After she scored a meeting with Ralph Lauren, he created a job for her working on the runway collection. "I got in the elevator and everyone was in double-breasted navy blazers and there I was with my crazy hair and bright green Belgian loafers," she said.
She eventually became a design director, and her edgier designs were featured on covers of Women's Wear Daily and W. She left after eight years to "dress America" as the vice president of design for Limited and landed in Northern California to be creative director of ZoZa, a new label from the original founders of Banana Republic. After the label failed, Parker took a house in Stinson Beach, where all she did for one year was hike, read poetry and relax. She fell in love with and married the acclaimed sustainable architect Sim Van der Ryn after being on her own for 15 years, and then discovered that she had stage three non- Hodgkin's lymphoma. After surgery, chemo and radiation, Parker was inspired to start a line of her own, with the environment in mind.
And though she and Van der Ryn are no longer together, Parker remains committed to going green. Besides using vintage fabrics and decorations, she uses organic yarns and repurposes. For instance, for summer Parker has a collection called Dirty Whites, made from Belgian sheets. She lives just two blocks from the shop, sees her grandchildren who live nearby and enjoys sharing stories of the past with her clients. "I feel I'm resurrecting forgotten treasures and I am so thankful to be in L.A. at this time," said Parker. "Mothers and daughters come in and shop together — it doesn't get better than that."
8654 Melrose Ave. in West Hollywood. Store hours are 11 a.m. to 7 p.m. Monday through Saturday, noon to 5 p.m. Sunday.
Angeleno Magazine names Clothespin in "Best of the City 2010!"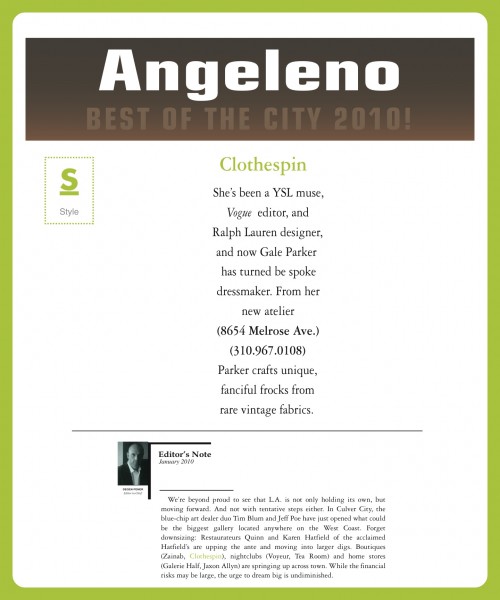 Now Open!
Clothespin's First Flagship Shoppe
8654 Melrose Avenue,
West Hollywood, Ca., 90069
310-967-0108
Monday-Saturday, 11:00-7:00
Sunday 12:00-5:00
To purchase or inquire about any of the dresses or fabrics, please email or call 310-967-0108